Interim Technology Director: Lauren Marquis

IT Administrator: Frank Karalak and Kenneth Marsh

Instructional Technology Teacher: Lauren Marquis

Instructional Technology Teaching Assistant: Denice Clapper

Tech Support: 845-373-4100 ext. 5507

Instructional Technology: 845-373-4100 ext. 5508
Please click the links below to read about important information regarding turning in the iPads at the end of school.
Insurance for iPads through Worth Ave. Group

In order for students to take their iPads home, families need to sign up for insurance through the Worth Ave. Group. Follow the link for directions on how to obtain insurance for the iPad. iPads will be issued to students grades 6 through 12 during the third week of school. As long as insurance is obtained, students will be allowed to take them home.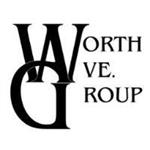 Forms
Information regarding insurance coverage for the iPads issued to the students.