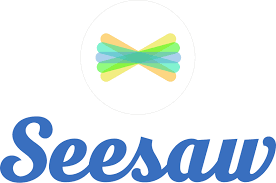 Communication/Student Work Comunicación/Trabajo del Estudiante
This year we will be using Seesaw as our primary form of communication. Please make sure the app is downloaded onto your phone. I will send out important reminders & messages there. You can also see your child's work that they complete!

If you need help setting up the app, or you are missing the paperwork to sign in, please let me know!

Este año usaremos Seesaw como nuestra principal forma de comunicación. Asegúrese de que la aplicación esté descargada en su teléfono. Enviaré recordatorios y mensajes importantes allí. ¡También puede ver el trabajo de su hijo que completa!

Si necesita ayuda para configurar la aplicación o le falta el papeleo para iniciar sesión, ¡hágamelo saber!