About Teacher App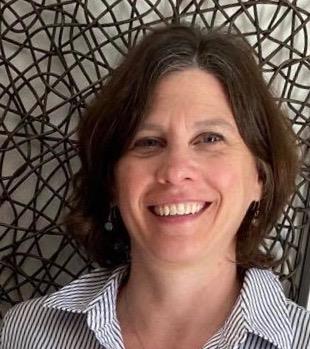 Phone:
Email:
Degrees and Certifications:
Mrs.

Karen Thompson

I am so excited to be starting my fifteenth year as a speech-language pathologist at Webutuck Elementary School! It brings me great joy to help your children develop their articulation and/or language skills, and so much more. I love to use children's literature to teach vocabulary, improve auditory memory skills, practice grammar, and develop language organization skills. I also love to use games, both cooperative and competitive, not only as a motivator during therapy, but also as a means of developing important social communication skills, such as turn-taking, negotiating, problem-solving, and compromising. In speech-language therapy, your child not only improves his/her articulation skills (i.e. the way they make their sounds) and/or language skills (i.e. grammar, syntax, concept knowledge, vocabulary, etc.), he/she also becomes a valuable member of a small group, who shows respect for his/her group members, and responsibility for his/her speech-language progress. Your child also learns that while I expect my students to work hard to improve their speech-language skills, I also care deeply about them as individuals, and I am there to advocate for their educational needs and well-being.

On a more personal note, when I am not at Webutuck Elementary School, I enjoy cooking, gardening, and snowmobiling. I also love spending time with my husband, my two daughters, and my dog, Lily! Together, we love to travel to interesting places, hike beautiful mountains, and meet new people. My husband and I felt very lucky to have our two adult daughters move back in with us during the pandemic, and now we appreciate being able to visit them in their new homes in Denver, Colorado, and New York City!