Return to Headlines
Getting to Know Webutuck Educators
Martina Marchese, Third-Grade Teacher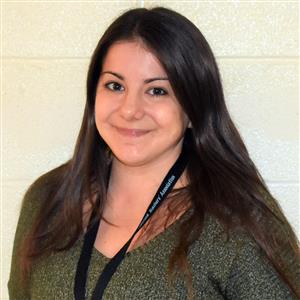 Martina Marchese is teaching in the district for a second year.
She's introducing topics such as multiplication and division in math, organizing STEM projects, and will begin preparing students in January for the spring's state tests in English Language Arts (ELA) and math.
STEM projects in class thus far have included making rollercoasters for the force and motion unit, and mixing baking soda and vinegar for exploding pumpkins on Halloween.
"Aside from academics, I hope they come out as kinder, better people ready to face what they have next year (in the intermediate school) and stronger academically as well," she said.
A graduate of Pawling High School, Marchese earned her bachelor's degree from Castleton University in Vermont and her master's degree from Mercy College in Westchester County.
Marchese; who enjoys crafting, hiking with her dog, reading and snowboarding; previously taught in Pine Plains and Pawling, and was a substitute teacher in the Brewster and Arlington districts.
"I am really happy here," she said. "I went to school in Pawling, so I was very used to a small district. I just think the kind of closeness you get here with the families, your co-workers and the kids, you can't find that anywhere else."
Alyssa Plastini, Kindergarten Teacher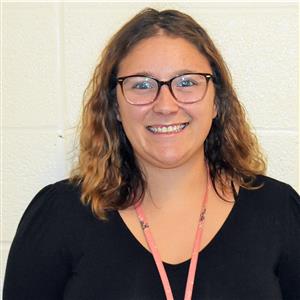 Alyssa Plastini is building a "classroom community" as a kindergarten teacher.
"I really focus on a classroom community in here," she said. "That's super important in making sure all of my kids feel safe in my classroom. Obviously, the academics come with feeling safe in the classroom. I want them to be able to take risks and explore their educational journey."
Plastini first arrived at the elementary school in 2020 as a leave replacement virtual pre-kindergarten teacher and is fulfilling a childhood dream by teaching young children.
"I love this age group. I think they have so much to offer," she said. "I think when something clicks with the kids, something you've been working on, I think it's so rewarding when you see that,"
Plastini grew up in Poughquag. The graduate of Arlington High School earned her bachelor's degree in early childhood and childhood education, and her master's in literacy education, both from SUNY New Paltz.
Plastini enjoys hiking, yoga, going to the gym and spending time with her family.