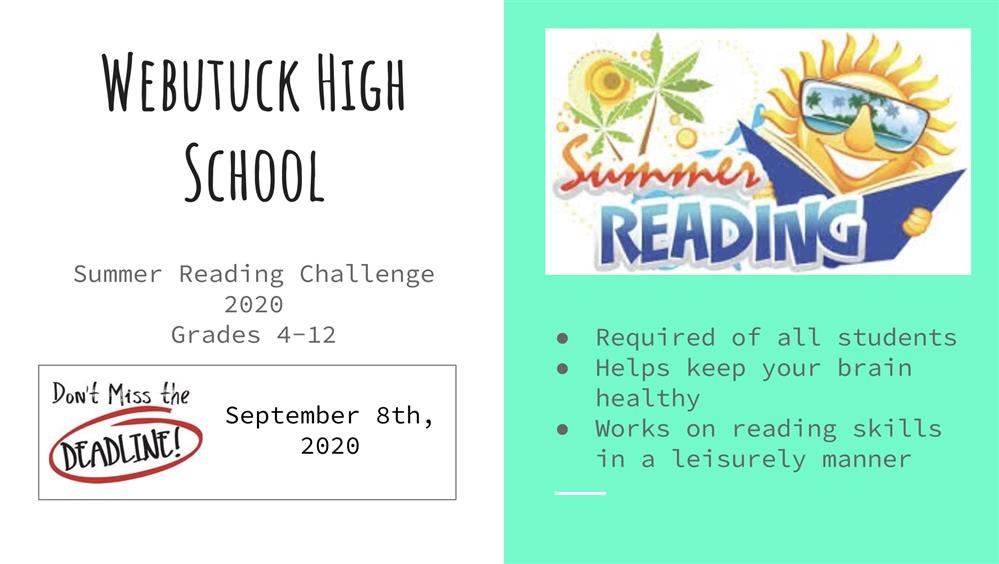 Reading is such a healthy activity--it promotes critical thinking and the retention of knowledge. Research has shown that those students who do not engage in summer reading programs often lose academic ground, falling behind their peers who do engage in summer reading. The Summer Reading Challenge has been geared to help students avoid this loss. All books should be read by September 8th, 2020.
Summer Reading Challenge 2020

As usual, all students in all grades are required to complete summer reading. The assignment this year marks a departure from a more traditional assignment of years past. Students are being asked to read books of their choosing from the attached list of book categories--read as much or as little as you want from as many categories as you'd like, just READ. After finishing each work, students must submit a simple Google Form that keeps track of what you read.